Pathfinder ROR
Thistle Top Round 3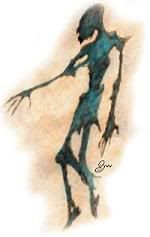 After defeating Nualia, the party moved to a doorway across the hall from the demon wannabe's chambers and encountered 3 shadows which they defeated with only minor strength loss to Bert.
They then moved on and found stairs heading still deeper. At the bottom of the stairs they found a partially flooded chamber. In the flooded pool they spotted a massive golden helm crafted to look like an angry demonic creature. The helm turned out to be the home of a giant hermit crab and after a battle that left Shalelu unconscious and Asvar badly wounded and half-drowned the party managed to defeat it. It was decided that this creature probably did not get too many visitors so the spell depleted and moderately mauled party decided to hole up in this room for long enough to memorize some new spells.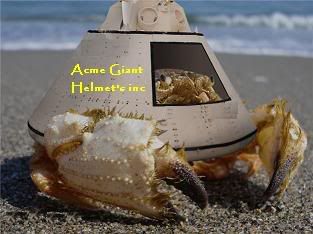 After resting up, the party sought out and defeated Malfeshnekor the Goblin-Wolf (a barghest). The Bugbear Burthazmus, apparently spooked by the fact that all the other leaders at Thistletop were dying flew the coop before the party was able to help Shalelu hunt him down. With Thistletop cleared of villains and the threat of a goblin invasion of Sandpoint averted, the party returned to Sandpoint and were welcomed as heroes by the greatful townsfolk.